What products can be used to wash hands?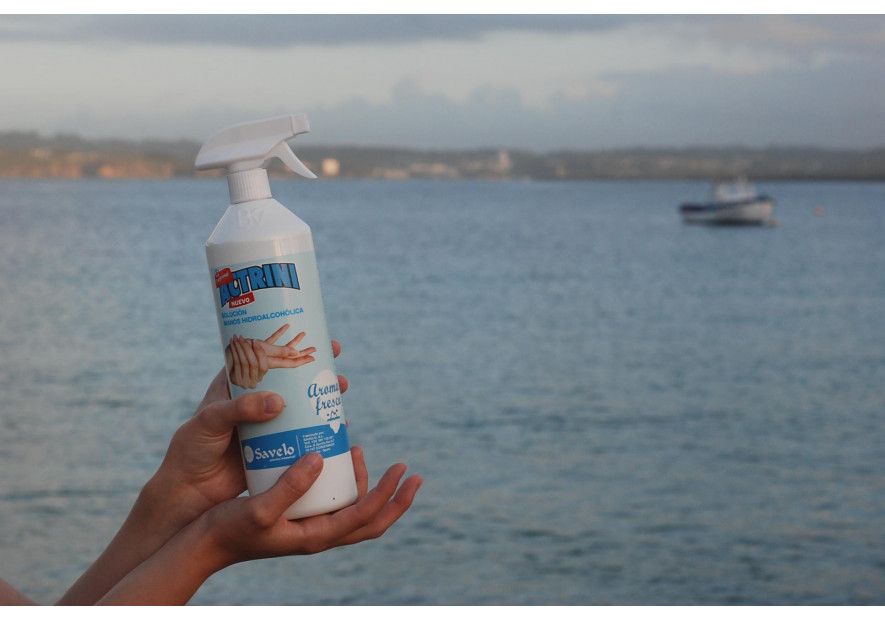 The pandemic has introduced unprecedented habits and customs into our lives. The mask has become a necessary accessory, like glasses. The adaptation of our habits to this situation has made the safety distance a fact. And the use of gels and hydroalcoholic solutions for hand cleaning has become a fundamental factor for the prevention of diseases according to the WHO (World Health Organization)
From Savelo, various formulas have been developed adapted to the needs of our clients. All formulas have a biocidal registration (regulated by the Ministry of Health) or cosmetic notification (regulated by the AEMPS - Spanish Agency for Medicines).
The Actrini Aroma Fresco is regulated by the AEMPS, and presents a formulation that contains a high content in alcohol. After application, it leaves a fresh and pleasant aroma on the hands. It is available in various formats: 1L and 5L.
To use it, a small amount should be sprayed on the hands and then rubbed for 30 seconds, spreading the product over the entire surface of the hands.
Follow us on Facebook to learn more about hydroalcoholic products.