How to clean the kitchen?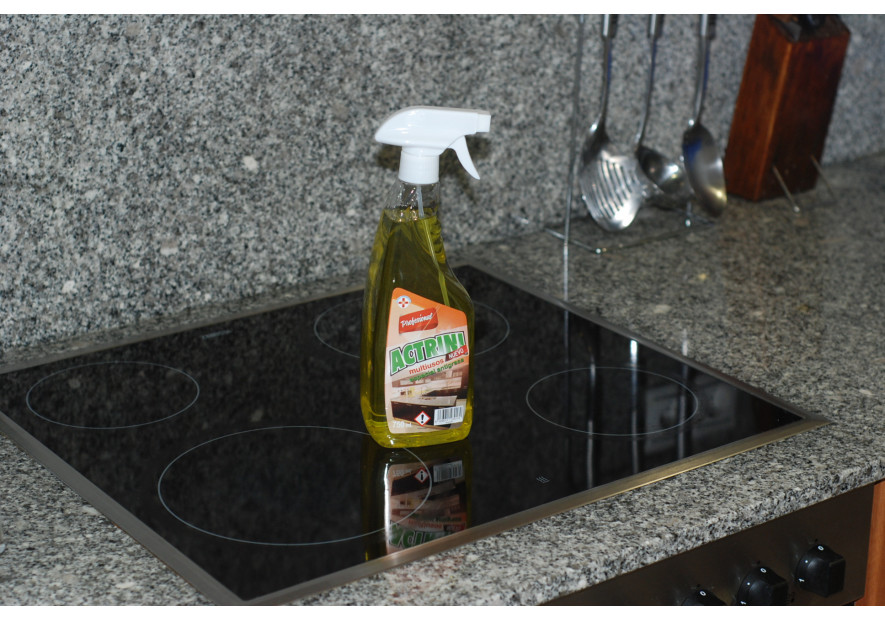 The kitchen is a place where we spend a large part of our time. Many times, it serves as meeting places, others as a place to put our culinary skills into practice and others simply to enjoy a fantastic meal in the company of our own.
Quick and easy cleaning is a fundamental factor when choosing a cleaner that suits our needs, and in a kitchen it is essential that it can be applied on most surfaces and that it has the ability to clean and degrease.
For all this we have created the Actrini Multiusos special fat. It is a cleaner that effectively removes surface grease that occurs as a result of handling food on surfaces such as vitroceramics, tiles, microwaves, etc.
To use them, it should only be applied to the surface to be cleaned, when it is cold, using a clean cloth or paper. Then it is cleaned. In the event that the fat has concentrated on the surface of the glass-ceramic, it may be necessary to use a scraper. The product is applied again (if necessary) and dried with a dry cloth.
Its use is very simple.
It is recommended to do a preliminary test on the surface to be applied in an inconspicuous place to check product-surface compatibility.
Follow us on Facebook and find out what other products we have that can meet your needs.